There is no number more exaggerated in the NBA universe than a player's offseason muscle gain. Each October, we hear preposterous suggestions of summer bulking that no amount of Instagram snapshots can confirm. Only a total rube would believe James Young was carrying 15 pounds of new muscle entering his sophomore season.
(OK, we got bamboozled on that one.)
So you'd assume that we'd be slightly suspicious of Jayson Tatum's recent declaration that he packed on 12 pounds of new muscle during Boston's abbreviated offseason. Clearly, Tatum settled on 12 pounds because 15 pounds of new muscle is preposterous and no sucker would ever believe that amount of muscle gain.
(Look, it wasn't like I had a scale with me to vet Young's number that year).
But as a dog returneth to his vomit, so a fool returneth to his folly. No, we believe Tatum. One look at his perpetually broadening shoulders, upon which he has hoisted the Celtics to start the 2023-24 season, and we are certain that this is a truthful man. Stung by the pain of an Eastern Conference finals exit, Tatum walked up to his local deli counter and ordered one dozen pounds of brawn this offseason.
"I've always lifted heavier in the summer than I do during the season," Tatum said at the start of the season. "I have set some personal records in the weight room this summer. But not like that much more than I did last summer. I have put on like 12 pounds and I think part of that is getting a little older. I think my body is maturing."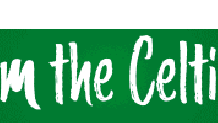 Mature Tatum has put all that new muscle to work, particularly with how he's finishing around the basket. He's shooting a career-best 78 percent at the rim, up 8 percent from last year.
On Monday night, after the New York Knicks rallied within three in the fourth quarter, Tatum further showcased his new bulk while connecting on a step-back 3-pointer while being fouled. Tatum scored 17 of his game-high 35 points in the fourth frame to lift the Celtics to a 114-98 triumph.
Only a man sauntering around with 12 pounds of new muscle could dominate the fourth quarter the way Tatum did. And while 12 might be the number du jour, here are five more numbers we like about how Tatum has started the new season: 
+37.0
That's Tatum's league-leading net rating differential. The Celtics have outscored opponents by 23.4 points per 100 possessions in his 362 minutes of court time, and have been outscored by 13.6 points per 100 possessions in Tatum's 123 minutes on the bench.
A +37.0 differential is an absurd number. Even more absurd than suggesting that someone gained 15 pounds of offseason muscle. Here's a look at the NBA's leaders in net rating differential the past five seasons, among players with at least 1,000 minutes played, per Cleaning the Glass data: 
Tatum's +37.0 net differential is both a curse and a blessing. The Celtics have been downright dominant with Tatum on the court but haven't been able to even keep their head above water without him.
Tatum lineups have thrived, regardless of whether it's the starting five or reserve pairings. But Boston is still trying to figure out how to best mix and match its personnel to survive the non-Tatum minutes.
+178
That is Tatum's league-leading plus/minus through 10 games. It's just another way of accentuating just how dominant the team has been during his floor time.
In fact, no one else in even close to Tatum. Minnesota's Anthony Edwards is second at +121 while Nikola Jokic rounds out the medal stand at +117. Tatum, Jrue Holiday (+114), Kristaps Porzingis (+114), and Derrick White (+109) all sit in the top seven for plus/minus leaders through 10 games.
Since the NBA started tracking plus/minus, the only two players to post a higher output through their team's first 10 games are Scottie Pippen (+205) and Dennis Rodman (+197) for the 1996-97 Bulls (H/t: @BostonSportsInf).
9.3
This is Tatum's points per game average in the second quarter this season. He only slipped behind Luka Doncic after a couple quiet second quarters on the recent homestand.
Now, no one wants to be the King in the Second. The fourth quarter is where legends are made. But Tatum's ability to shoulder Boston's scoring in a quarter that often starts with reserve pairings has been huge.
We know the script by now: Tatum sometimes eases into games, then tends to get cooking midway through the first half. He averages 10 shots per game in the second quarter this season and those reserve lineups allow him to be the focal point of the offense.
It should be noted that Tatum is +53 in the fourth quarter this season, and only LeBron James (+56) has a higher total.
39.8
That is Tatum's 3-point percentage this year. After shooting 35 percent over the past two seasons, Tatum seems to be trending back towards 2019-20 levels, when he shot 40.3 percent beyond the arc.
That's a huge development for a player who is taking 41 percent of his total shots from distance. Tatum's usage rate is down 3.3 percent from a year ago but his efficiency is way up (132.5 points per 100 shots, per Cleaning the Glass data). He's putting up numbers just slightly below last season's output but not needing as many shots to do it.
26.9
That is Tatum's and-1 percentage this season, per Cleaning the Glass data. It's the percentage of made shots after being fouled that Tatum is muscling home this year.
That isn't just the best mark of his career, it's 5 percent better than any year of his career. There's maybe no stat that better highlights the benefits of 12 new pounds of bulk than this. Tatum isn't just drawing contact, he's finishing through it.
And we don't need a scale to confirm that.