The reviews to the Jrue Holiday trade have been overwhelmingly positive for the Boston Celtics.
For example, Celtics legend Paul Pierce thinks Holiday is the missing piece for Boston in its championship quest.
The Celtics acquired Holiday from the Portland Trail Blazers last month in exchange for point guard Malcolm Brogdon, center Robert Williams III, the Golden State Warriors' 2024 first-round pick (top-four protected) and their own 2029 first-rounder unprotected.
It was a steep price, but the opportunity to get an elite defensive player with championship experience who shoots a high percentage from 3-point range was one the C's couldn't pass up.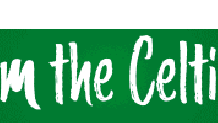 Ex-Celtic Rajon Rondo knows what it takes to be a point guard on a championship team. He helped lead the 2007-08 Celtics and 2019-20 Los Angeles Lakers to NBA titles as a defense-first guard.
Rondo also played with Holiday during the 2017-18 campaign when they were both on the New Orleans Pelicans. It was Holiday's finest season at that point in his career. Even though they spent only one year together, Holiday made quite an impression on Rondo.
On Friday, he explained why.
"I love the Jrue Holiday pickup," Rondo said at the Auerbach Center, where he watched the Celtics practice. "He's one of my favorite teammates I've ever played with. I'm excited for you guys to see what he can bring each night.
"Just his mentality, his mindset, his professional approach to the game. And what he brings out there on the court. He brings a lot of the intangibles, he's a very unselfish guy and he's fun to be around. And he's a winner. He's a competitor."
Holiday does bring a lot of the same intangibles that Marcus Smart gave the Celtics for many years. They're both top-tier perimeter defenders and the energy they bring to that end of the floor is contagious. Holiday is a more consistent outside shooter and a more prolific scorer, though.
And perhaps most importantly, Holiday brings title-winning experience to a Celtics roster that, before his arrival, had zero players with a championship ring. The Bucks gave up a lot to get Holiday from the Pelicans after the 2019-20 season, and he helped deliver Milwaukee a title the following year. The Celtics are hoping a similar story unfolds in 2023-24.