October 12, 1979 was a momentous day in NBA history in more ways than one.
Boston Celtics fans may remember that day best as Larry Bird's NBA debut. But as Larry Legend began his Hall of Fame career, his lesser-known teammate also etched his name in basketball lore.
With 3:48 remaining in the first quarter of Boston's season opener against the Houston Rockets, Celtics shooting guard Chris Ford drilled a straightaway 3-pointer -- the first made 3-pointer in NBA history.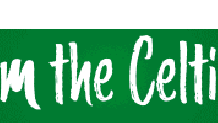 While the American Basketball Association (ABA) adopted the 3-pointer in the late 1960s, the NBA didn't add a 3-point line until the 1979-80 season. Celtics-Rockets was one of the first games of that new season, so Ford -- whose fitting nickname was "The Mad Bomber" -- earned the distinction of breaking in the 3-point line when he let one fly early in the game. (Check out the shot in the video above.)
Ford was the only Celtic to make a 3-pointer that night, as Boston attempted just three deep balls. Yet the Celtics were one of the NBA's most active 3-point-shooting teams during the 1979-90 season, finishing second in the NBA with ... 5.1 attempts per game.
It's safe to say times have changed since then.
The Celtics attempted 422 total 3-pointers in that first season; the C's reached that mark within their first 15 games in 2022-23. That 422 mark was actually an aberration, as well: Boston didn't attempt more than 400 3-pointers in a season again until 1986-87, and averaged just 4.3 deep attempts per game during the 1980s.
Fast forward to the 2020s, where the Celtics are attempting nearly 10 times that number: 37.8 per game.
As you can see, the 3-point shot has exploded in popularity over the past 10 years, thanks largely to Steph Curry and the Golden State Warriors, who won three championships in the mid-2010s with a heavy reliance on the deep ball.
Head coach Joe Mazzulla and the Celtics have fully embraced that philosophy, ranking among the league leaders in 3-point attempts and 3-point makes for several seasons in a row.
Indeed, the 3-pointer has become a part of Boston's identity -- which is fitting considering Boston Garden was the site of where the NBA's 3-ball was "officially" introduced.