The Golden State Warriors have only retired six jersey numbers in their franchise's history. Jayson Tatum believes that number should almost double in the near future.
Why is the Boston Celtics' star forward concerned with the Warriors' retired numbers, you ask? It appears Tatum caught wind of Kevin Durant making his own case to have his No. 35 raised to the Chase Center rafters.
"Look at the résumé. That would warrant me to get a jersey retirement, right?" Durant told Andscape's Marc Spears after hearing Warriors CEO and co-chairman Joe Lacob claim that no other Warriors player would wear No. 35 as long as Lacob was with the team.
Tatum, who has great admiration for Durant dating to their time as USA Basketball teammates, gave the 13-time All-Star his endorsement -- along with several other modern-era Warriors.
In Tatum's eyes, Golden State should not only retire Durant's number, but also those of Stephen Curry, Klay Thompson, Draymond Green and Andre Iguodala.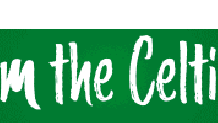 Curry and Thompson are no-brainers, and Green should be a slam dunk as well. That trio led the Warriors to four NBA championships in an eight-year span, most recently a 2022 NBA Finals victory over Tatum's Celtics.
Durant is a trickier case, however: While he won two NBA titles and two NBA Finals MVPs with Golden State, he spent just three seasons with the franchise from 2016 to 2019 and got injured during the 2019 playoffs. Every Warriors player or coach to have their number retired to date spent at least six seasons with the team, while three were there for over a decade.
The Warriors won titles both before and after Durant arrived, so while he was undeniably a key member of two championship teams, it's hard to view him as a foundational member of the dynasty like Curry, Thompson and Green.
Even Iguodala may have a stronger case than Durant: the former swingman helped Golden State win three of its four most recent championships over six seasons with the Warriors and has an NBA Finals MVP to his name as well.
It's perfectly fine for Tatum to show love to his Warriors contemporaries, who likely gained Tatum's respect after beating Boston in six games during the 2022 Finals. But we'd argue the Celtics star took his Warriors praise a bit too far here.