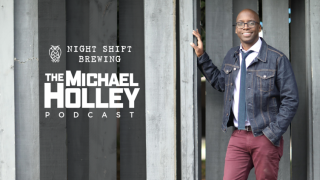 Antoine Walker made $108 million playing in the NBA. By 2008, most of that was gone. 
The former Boston Celtics star, who averaged 17.5 points, 7.7 rebounds, and 3.5 assists per game during his career, found himself in financial trouble during the Great Recession, as his Chicago-based real estate company started to have problems.
And Walker, as the personal guarantor of the real estate company, ended up being responsible for that financial burden.
LIVE stream the Celtics all season and get the latest news and analysis on all of your teams from NBC Sports Boston by downloading the My Teams App.
As a result of this, Walker would go on to file Chapter 7 bankruptcy with the goal of getting a "clean slate" and getting out of debt quickly.
In a recent episode of the "Michael Holley Podcast", Walker detailed the reason he chose to take this path. He thought getting out of debt quickly would pay off, as he still believed he'd be playing in the NBA.
I honestly thought that I was going to continue to play basketball. I thought that I still had a couple of years left in me where I could play, at worst, at the league minimum and be able to start over and rebuild my life. It never happened.

I continued to try to play, I played in the G League - at that time, it was the D League. I tried to work out for a couple of teams but I never got back in. I never envisioned myself not getting back in.
Walker also spoke about how his financial situation was misinterpreted at the time of his bankruptcy. Some stories believed he had gambled his money away, and he called that "disheartening."
People were like 'Oh, he gambled his money away.' And that was disheartening to hear that. And obviously, did I gamble? Yes. Was I a competitive gambler where I gambled big money? Yeah. But that was very small in me losing my fortune. And people didn't understand that.
Hear more of Antoine Walker's story, who he thinks is the NBA's greatest, and his thoughts on this year's Celtics team on the latest episode of the "Michael Holley Podcast", part of the NBC Sports Boston podcast network.
Don't miss NBC Sports Boston's coverage of Celtics-Pistons, which tips off Friday at 7 p.m. with Celtics Pregame Live, and then Mike and Tommy have the call at 7:30 p.m. You can also stream the game on the MyTeams App.