As the Boston Celtics build chemistry with their new teammates, many are still close with those who departed over the summer.
That includes Portland Trail Blazers big man Robert Williams, who is set to undergo surgery on his injured right knee that could keep him out two-to-three months or the remainder of the season.
The news was another devastating setback for Williams, who battled injuries throughout his five-year tenure with the Celtics. But the 26-year-old still has a supporter in C's star Jaylen Brown, who says he actually reached out to Williams shortly before it was reported that he'd need surgery.
"I sent him a text maybe two days before the news kind of came out, telling him that I love him, see him soon, stuff like that," Brown said Wednesday prior to Boston's game against the 76ers in Philadelphia, via CLNS Media's Bobby Manning. "I didn't know if he knew at that time. But two days later, the news came out. Hoping for a speedy recovery for him."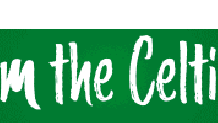 Beyond wishing Williams a swift rehab, Brown highlighted the bond he and Time Lord formed during their five seasons as teammates.
"It's tough. Rob is strong, so I know he'll be able to recover and work through it," Brown said. "When he was here, I definitely had a friend, had a brother. We were similar in mindsets. Didn't say a lot, didn't talk to a lot of people, but we understood each other.
"Rob was definitely somebody that I had a lot of respect for and was a great friend while he was here."
Despite his multiple injuries, Williams was a dynamic player when healthy who played a key role in Boston's run to the 2022 NBA Finals. Celtics All-Star Jayson Tatum once called Williams his favorite teammate to play with, so we'd imagine he feels similar about Time Lord in the wake of the big man's injury.
Brown, Tatum and the Celtics are back in action Wednesday night in Philadelphia against the 76ers at 7 p.m. ET, with Celtics Pregame Live beginning at 6 p.m. ET.