Aaron Nesmith has made every effort to prove his critics wrong since joining the Indiana Pacers last summer.
Daniel Theis hasn't been afforded the same opportunity.
Nesmith and Theis were both part of a trade package the Boston Celtics sent to the Pacers in July 2022 in return for veteran guard Malcolm Brogdon. Nesmith has appeared in 77 games with Indiana since the trade, averaging 10.2 points and recently earning a three-year, $33 million contract extension.
Theis, meanwhile, has played in just seven games for Indiana during that same span and hasn't seen the floor yet this season despite a strong showing at the 2023 FIBA World Cup for champion Germany. After recording another DNP-CD at TD Garden on Wednesday night in front of his former team, Theis spoke candidly about his current situation.
"Obviously after a great summer, I'm not happy with the situation I'm in right now," Theis told MassLive's Brian Robb after the Celtics' 155-104 demolition of the Pacers. "I want to play and take all the good stuff from the summer into the season but it's a long season. We are going to see what's going on and what's happening."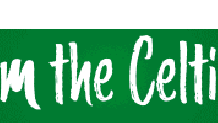 Theis' frustration is understandable. While injuries limited him last season, the 31-year-old looked spry this summer for Team Germany, averaging 10.9 points and 5.4 rebounds per game and leading the squad in blocks. Yet even with center Jalen Smith out due to injury Wednesday night, head coach Rick Carlisle leaned on Myles Turner and Isaiah Jackson, prioritizing his team's younger big men over the seven-year veteran.
In fact, Theis was the only player on Indiana's active roster who didn't play in the blowout loss. So, it may not surprise you that he's open to a change in scenery -- and that includes a return to Boston.
"I've learned to say never say never. Obviously, I'm open (to playing in Boston again if the opportunity arose)," Theis said. "I want to play and want to be part of the team, which is the most important thing."
Theis is making $9.1 million this season, which would make it nearly impossible for the Celtics to bring him on without parting with several members of their bench. Boston could use some frontcourt depth behind Kristaps Porzingis and Al Horford, however, and if the Pacers buy out Theis' contract after the NBA trade deadline in February, the Celtics absolutely should consider adding him on a cheaper deal.
Until then, Theis will have to make the best of his current situation -- and make sure he maintains his bonds with current Celtics like Jayson Tatum and Jaylen Brown.