Aaron Nesmith appears to have found his long-term NBA home.
The former Boston Celtics guard has agreed to a three-year, $33 contract extension with the Indiana Pacers, his agent told ESPN's Adrian Wojnarowski on Monday.
That's an impressive deal for Nesmith, who failed to find his footing in Boston after the Celtics took him 14th overall in the 2020 NBA Draft.
Nesmith averaged just 14.5 minutes per game as a rookie and just 11 minutes per game in Year 2, shooting 31.8 percent from 3-point range over those two seasons despite being a lethal 3-point shooter at Vanderbilt.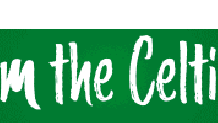 In July 2022, the Celtics sent Nesmith, Daniel Theis, Malik Fitts, Juwan Morgan, Nik Stauskas and a 2023 first-round pick to the Pacers in return for Malcolm Brogdon, who went on to win NBA Sixth Man of the Year last season. But the trade also benefited Nesmith, who averaged a career-high 10.1 points per game in 2022-23 while playing in 73 games (60 starts) and hitting 36.6 percent of his 3-pointers.
Now, the Pacers are rewarding Nesmith with a three-year pact that will pay him $11 million per year through the 2025-26 campaign, which is more than the annual salary of Celtics veteran Al Horford ($9.8 million per year).
Still, the C's likely don't regret parting with Nesmith: They got an excellent season out of Brogdon in 2022-23, then flipped the veteran guard to the Portland Trail Blazers this offseason in a trade that brought Jrue Holiday to Boston.