Jayson Tatum made history Saturday night when he became the 10th youngest NBA player and youngest Boston Celtics player to reach 10,000 career points.
Tatum hit the milestone with a free throw in the second quarter of a 124-114 win over the Nets in Brooklyn.
Tatum has morphed into one of the NBA's best offensive players since being drafted No. 3 overall by the Celtics in 2017. He has increased his points per game in each of the last five seasons, and he's accomplished that by building an impressive reportoire of shots into his game.
Whether it's driving hard to the basket, hitting from the mid-range, pulling up from 3-point range and everything else, Tatum has a lot of different skills to throw at opposing defenses.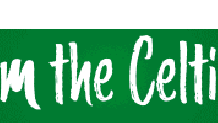 The Celtics recently unveiled a tribute video for Tatum scoring 10,000 points that highlights many of these different shot types.
Check it out in the video below:
Tatum is averaging 30.2 points per game, while shooting 55 percent from the field and 45.2 percent from 3-point range. Sure, the Celtics have played just five games so far this season, but this is the most efficient we've seen Tatum play. He's finding the right balance between taking over offensively himself and setting up his teammates.
At this rate, Tatum could become the first Celtics player to win league MVP since Larry Bird in 1985-86. He's the best player on the sport's best team.