The vibes are strong with the 2023-24 Boston Celtics so far.
The Celtics are 3-0 after wins over the New York Knicks, Miami Heat and Washington Wizards to begin their regular season. The C's pulled away late against both New York and Miami to earn a pair of gritty wins, then demolished the Wizards on Monday to stay perfect.
Jayson Tatum and Derrick White played key roles in those first two victories: Tatum dropped a game-high 34 points at Madison Square Garden in the season opener, while White went off for 28 points with three blocks in Friday's home-opening win over the Heat.
Tatum was mic'd up for Game 1 in New York while White wore a mic during his big night in Miami, and both provided some pretty entertaining content. Check out the highlights in the video player above.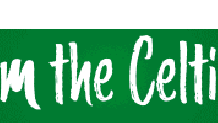 In New York, we see Tatum playfully rib new teammate Jrue Holiday for his age by pointing out that the 33-year-old played against the now-retired Tracy McGrady early in his NBA career.
"You played against T-Mac? So you played against T-Mac and you play with me. You old," Tatum joked to Holiday.
In Boston, we see the normally reserved White let loose with a few primal screams after making key plays down the stretch against Miami. White also was active in motivating his teammates on the bench -- "We've got to win it on the defensive end! We've got to win it down there! Come on!" -- in a sign of how much more comfortable he is in his role with the Celtics since coming over in a February 2022 trade.
The spotlight will be on the Celtics throughout the season as one of the best teams in basketball, but if the first three games are any indication, it should be a fun ride.
Boston is back in action Wednesday night against the Indiana Pacers, with NBC Sports Boston's coverage beginning at 6:30 p.m. ET with Celtics Pregame Live.